Everything started when I decided to publish my book in 2017… Working on origami books is a complicated matter. You have to choose models, clarify the folding sequence – preferably before you start diagramming them, draw diagrams, let them testfold by eager testfolders, fold the models from nice paper, make good photos, write suitable text, prepare layout, put everything together, choose a name for the book and create cover, and finally, find somebody to proofread it before it goes live…
Here is a list of books on which creations I actively participated:
Origami Journey: Into the fascinated World of Geometric Origami by Dáša Ševerová. Createspace, 2018
Shaping Paper: Breathing Life into Origami by David Gachepapier and Dáša Ševerová. KDP, 2019
Origami Modulars for Everyone by Ilan Garibi. KDP, 2020
PCOC Origami Collection 2021, KDP, 2021
Curved Origami by Ekaterina Lukasheva. KDP, 2021
With two more books currently in making process.
"Origami Journey: Into the Fascinating World of Geometric Origami" is my first origami book featuring more than 30 of my original origami models. There are boxes, flowers, and stars. Models made from a single sheet but also modulars made from multiple sheets, models folded from a square but also from other polygons. Some are suitable for beginners, some require more experienced folder. I believe everybody who loves geometry and folding paper can find something for them to enjoy.
Working on this book was a challenge on many different levels. I decided to make everything myself with all the stages from creating diagrams to final book layout. The most challenging was to figure out how to make the diagrams drawn in Inkscape work smoothly with InDesign. I published my book through Amazon's Print on Demand service called Createspace, later it went under the KDP. Ilan Garibi was supporting me through the whole process, our regular calls were quite essential for successful publishing of the book.
Book is available on all Amazon's online stores that sell print-on-demand books. Search for "Origami Journey"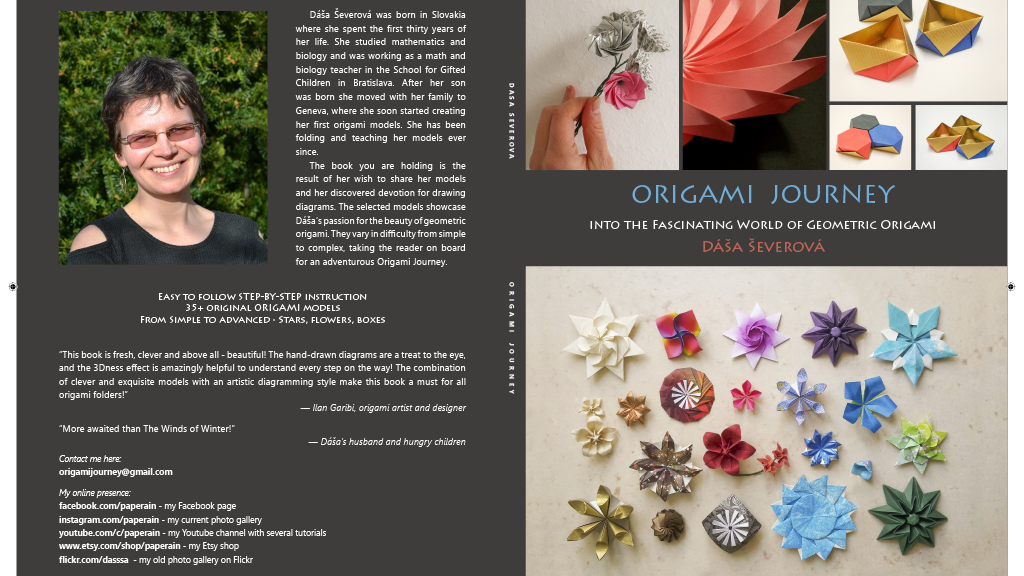 Soon after I published "Origami Journey", I was asked to draw diagrams for a new book by David Gachepaper. After one year of intense work the book "Shaping Paper" was published through KDP platform in November 2019. The work on this book was challenging as David's models are very different from mine. They are quite opposite to what one would call geometric. As the title of the book expresses, it's more about shaping paper than about making sharp creases which are the main "tool" of traditional origami.
If you are interested in learning more about less traditional techniques of working with paper close related to folding, this might be a book for you. David also explains how he treats the paper before and after folding to obtain more artistic results. Plus, there is a big gallery of his models in the last chapter of the book. 
Book is available on all Amazon's online stores that sell print-on-demand books. Search for "David Gachepapier"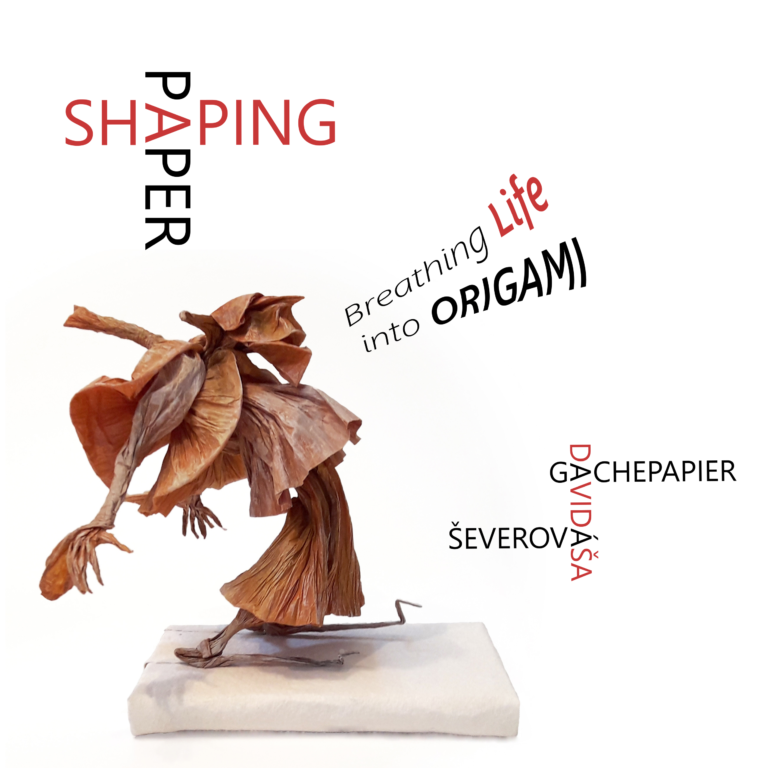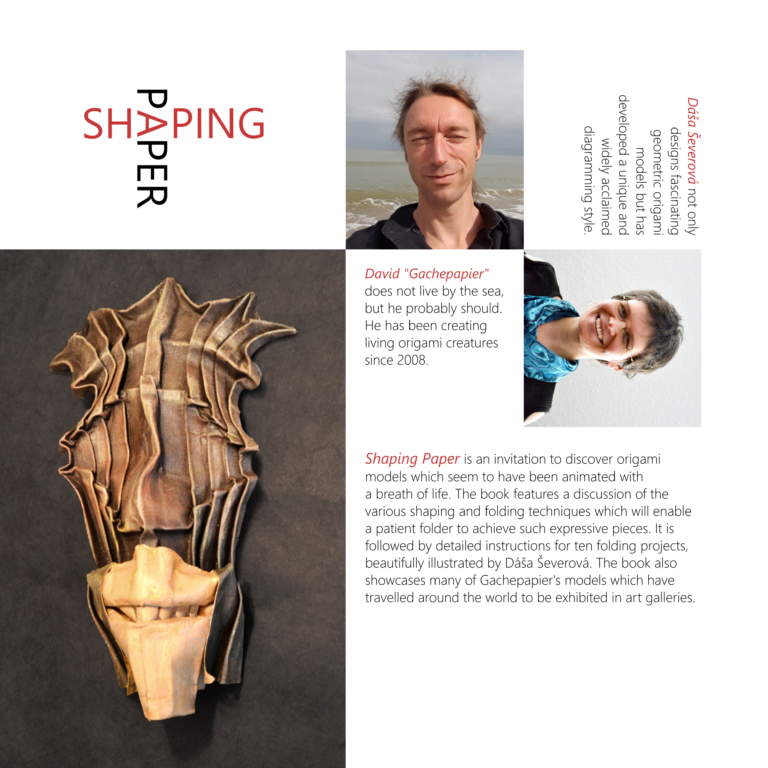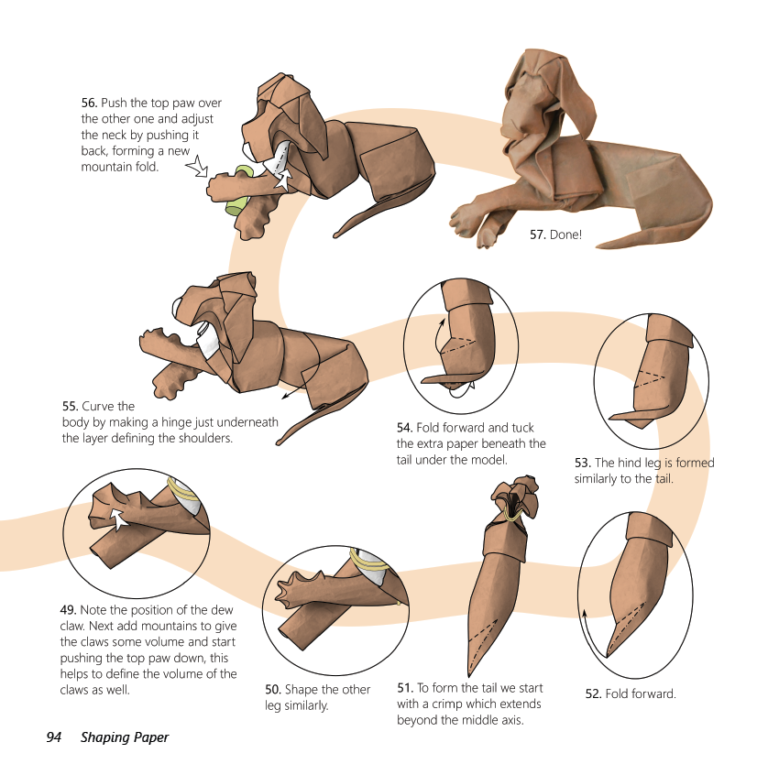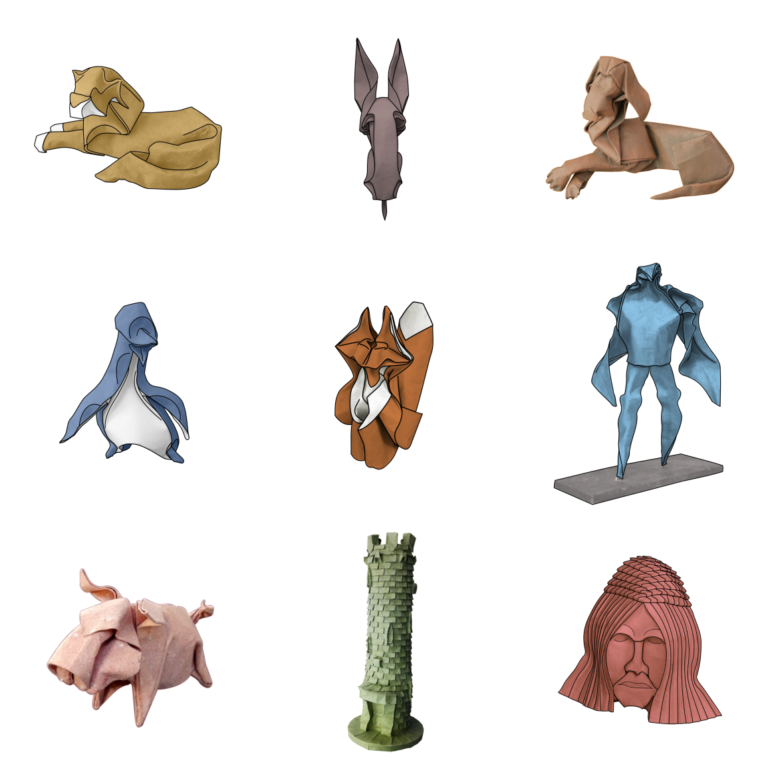 Origami Modulars for Everybody
When Ilan Garibi asked me in 2019 if I would draw diagrams for his modular book I gladly agreed. What is interesting about Ilan's models is that they are quite different from many other modular designs using some unusual and interesting ideas. This was the first book for which I diagrammed 3D modular models (different cubes and polyhedra). The challenge was to find the best way how to show the assembly in a simple way. 
Folding many models created by somebody else is like an invitation to explore how their brain works. It always bring new inspiration also for my own origami creations as part of a discovery journey.   
Ilan Garibi posted on his YouTube channel a really cool promotional video showing all the models which are diagrammed in the book. It's worth seeing with sounds on!
PCOC Origami Collection 2021
A PCOC Diagram Collection was prepared for Pacific Coast Origami Conference which was cancelled in the end due to COVID pandemics. It's a collection of more than 50 models by different origami designers. I worked together with a team of testfolders and proofreaders as well as origami designers to make the best out of it. I worked on the layout, designed the cover, and put everything together.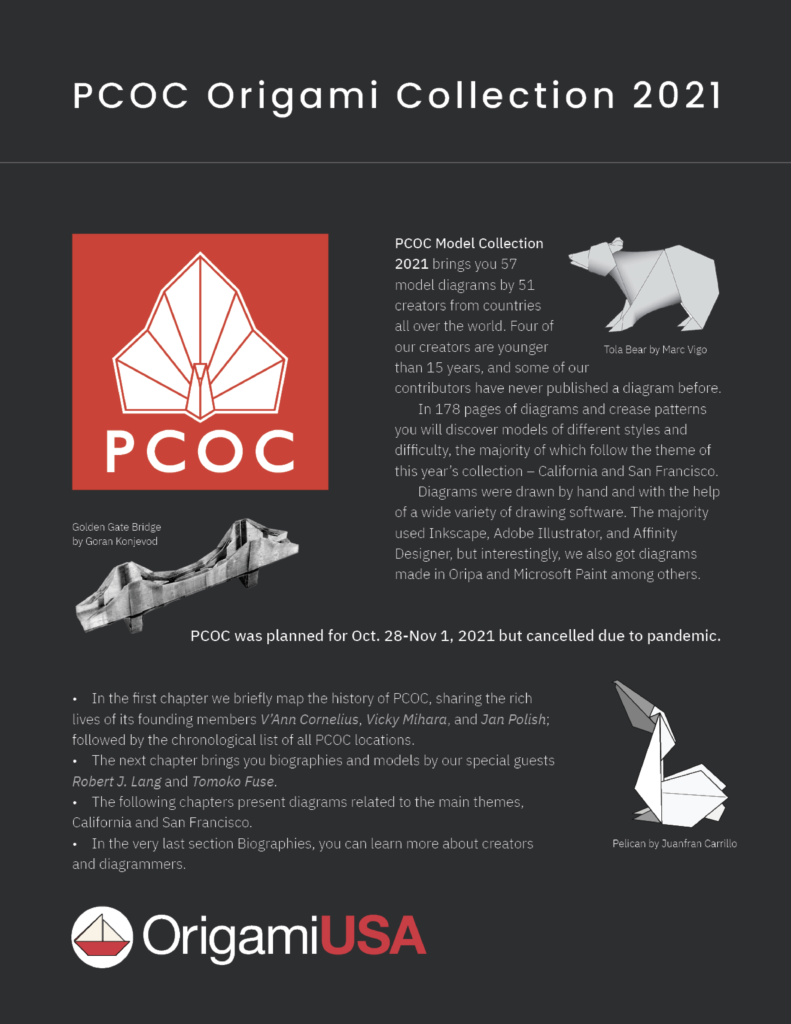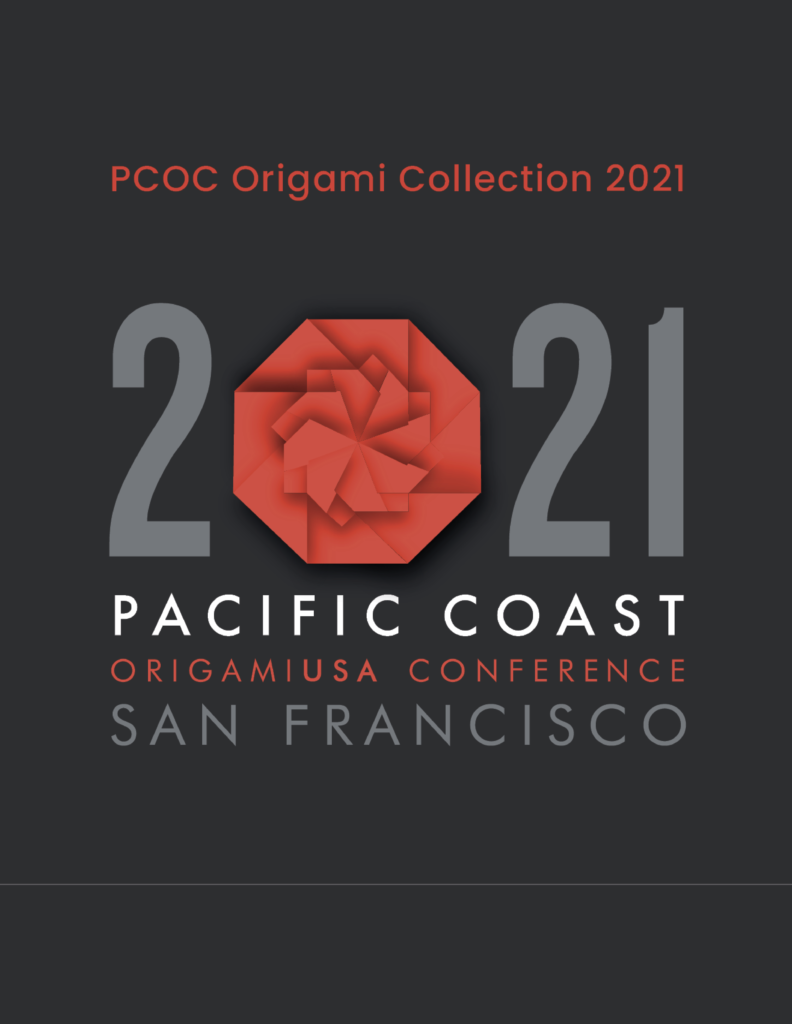 I met Ekaterina Lukasheva during Italian origami convention several years ago. She is a well known origami designer creating various geometrical models. She was first known for her kusudama models (3D ornamental modular spheres), she published handful of books about modular origami and have a webpage dedicated to her models. She became even more famous when she started playing with curved origami. Her Instagram account is full of such mesmerizing models. When she was searching for somebody to help with the diagrams for her new book about curved origami, we got in touch thanks to Melissa Mo (with whom we worked together on PCOC collection :).
The work on this book was interesting and challenging as we had to find the ways to visually differentiate between different tools/actions in instructions – drawing with pencil, scoring with scoring tool, traditional folding and cutting. We made a book in around half year from the beginning till publishing it in November 2021. It was an enjoyable wild ride… 🙂